Native_News
Links for News in NDN Country
News happens every second, this page is updated frequently; check back to see what's up in NDN Country.
If you have a Native American / Native Hawaiian news story to share, please email us at : FNAIC4U@aol.com .
Online Magazine for Native Youth
"The cause of Hawaii and independence is larger and dearer than the life of any man connected with it. Love of country is deep-seated in the breast of every Hawaiian, whatever his station."
- Lili`uokalani, Hawaii's last Queen
Our Mission is to serve Native Hawaiians through Policy, Economic and Community Development.
The voice of Hawaiian business.
Native American Times is America's largest, independently-owned Native newspaper, celebrating 10 years of excellence as a reliable news source.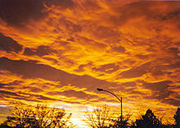 Native News Sites
Native American News, Issues, & Causes
This website is dedicated to the protection of our American Indian sacred sites and our ancestors all across Turtle Island.
The nation's leading Native American news source.